A start to a Successful Partnership
Recruitment Pricing
We provide comprehensive pricing that are competitive to recruit the best candidate for our customer requirement.
Onboarding Plan
Various company have different requirement for onboarding process and ACE provide a comprehensive onboarding plan to ensure customer interest are protected.
Administration Plan
Staff management and benefit administration for an optimum performance that cater to customer needs and compliance to global standard. Human resources are taken care by ACE so customer can concentrate on excellent performance.
Fair Party Arrangement
Fair human resource practise that complies to global standard in equality.
Workspace Arrangement
Customer and staff security is important. ACE strive to ensure a safe and comfortable environment for all staff within customer requirement.
Malaysia Employment General Information
Employment Contracts in Malaysia
Employee in Malaysia require a complete employment contract with comprehensive information and proper job description. The contract need to be based in Malaysia and the local language, which spells out the terms of the employee's compensation and benefits and termination requirements. The employee's compensation would be in Malaysian Ringgit rather than a foreign currency.

ACE provide an employment contract template cater to employer and employee mutual benefit with ACE's PEO service in Malaysia.
Working Hours in Malaysia
Malaysia weekly workhour is 40 hours and standard workday hours of 8. Normal business hours in Malaysia are from 9 am. to 5 pm., Monday through Friday. Workers are required to have one rest day for every 6 days worked, and cannot be compelled to work on that rest day.

Work hours should not exceed more than 45 per week. The spread-over period of work shall not exceed more than 10 hours per day exclusive of overtime (inclusive of breaks for rest). There is legislation for flexible working arrangement in terms of location and period.
Holidays in Malaysia
There are Federal and State holidays in Malaysia and staff are adhered according to location of work. Some of the holidays are as follows:

Awal Muharram

Thaipusam

Chinese New Year (2 days)

Prophet Muhammad's Birthday

Labour Day

Vesak Day

Birthday of Seri Paduka Baginda Yang di-Pertuan Agong

Independence Day (Hari Merdeka)

Deepavali

Hari Raya Puasa (Eid al Fitr) (2 days)

Malaysia Day (Hari Malaysia)

Christmas Day

Hari Raya Haji (Eid al Adha)

If a public holiday falls on a rest day, the working day immediately following the rest day shall be a paid holiday in substitution.
Annual Leave Days in Malaysia
Employees in Malaysia are entitled to paid annual leave dependent upon their tenure with the company. Minimum annual leave entitlement is as follows:

For less than 2 years of service: 8 days for each year of service.

For more than 2 years but less than 5 years of service: 12 days for each year of service.

For 5 years or more of service: 16 days for each year of service.

Employee leaves will be proportionate for those who have not completed 12 months of continuous service with the same employer. The employee's entitlement to paid annual leave is proportionate to the number of completed months of service.
Malaysia Sick Leave
Employment law in Malaysia falls under the Employment Act of 1955 amended by Act #1651. Employees who have a contract and whose wages do not exceed RM 4,000.00 per month and those who are involved in specific work such as manual labor and vehicle operation are covered by this Act and are known as EA Employees. All other employees are not covered by the Act but industrial standard will follow the similar or better arrangements.

Malaysia employees are entitled to paid sick leave in accordance with their length of service with the company:

Less than 2 years of service: 14 days

More than 2 years, but less than 5 years of service: 18 days

More than 5 years of service: 22 days

EA Employees may also be eligible for additional 60 days of paid sick leave per calendar year for hospitalization with medical certificate as proof.

If no medical certificate is presented or the employer is not informed about the sick leave within 48 hours, the employee will be considered absent without permission, which is a possible justification for termination of employment.
Maternity/Paternity Leave in Malaysia
Effective Sept 2022, female workers also get no less than 98 consecutive days of maternity leave and are entitled to a maternity allowance. Maternity leave can be taken before birth within 30 days prior to the expected birth date, but cannot be later than the day immediately following the birth. Female employees qualify for maternity allowance if they have fewer than 5 surviving children and have been employed for at least 60 days in the 3 months immediately preceding the birth.

Employees paid on a monthly pay rate will receive a monthly allowance based on their monthly wages.  Otherwise, the maternity allowance is the ordinary rate of pay for one day or RM6 per day, whichever is higher, for 60 consecutive days.

A male employee who has been legally married and who has completed no less than 12 months of continuous service will be entitled to 7 consecutive days of paid paternity leave on the day of birth or immediately after the birth of his legal child.
Health and social protection in Malaysia
Malaysia has the 2nd best universal healthcare in the world. Private health care is also available. The public healthcare system in Malaysia is good, but often has long lines due to cost, which is why some prefer to pay a premium for private healthcare.
Malaysia Supplementary Benefits
Malaysia employment generally has a fixed bonus for 12 months of work but is not legally required but as it is common. Performance-based bonuses are also common in Malaysia. Group Private Health Insurance, Group Life Insurance and Group Accident Insurance is some of the added benefit for staff retention.
Termination/Severance in Malaysia
Probationary periods are typically between 3 months to 6 months in Malaysia. The initial probationary period may be extended for a further 1-3 months.  The employee must be informed of the extension in writing before the end of the initial period.

An employee may resign by giving notice of resignation or termination to the employer.

An employer may also dismiss an employee by giving notice of termination.  In both situations, the length of notice is the same, pursuant to the employment contract.  Where the period of notice of termination is not specified in the employment contract, the notice period shall be:

Less than 2 years of service:  minimum 4 weeks

2 years or more but less than 5 years of service:  minimum 6 weeks

5 years of service or more:  minimum 8 weeks

It is possible for either the employer or employee to terminate the employment contract without giving notice by paying the other party an indemnity in lieu of notice.

An employee is not entitled to termination or lay-off benefits under the following circumstances:

Employed for less than 12 months on date of termination.

The contract of service is renewed or the employee re-engaged on terms and conditions not less favorable than his previous contract.

The employer offered to renew the contract on no less favorable terms 7 days before the date of termination.

After receiving due notice of termination of contract, the employee leaves service without employer's prior consent or without paying the employer the indemnity due in the contract of service.
Paying Taxes in Malaysia
An individual (resident or non-resident) is taxable if they earn an annual employment income of at least RM34,000 (after the EPF deduction), according to LHDN.

The Malaysian Social Security system is called SOCSO and provides financial assistance to employees and their families in the event of an accident resulting in death, disability, or illness. SOCSO provides two types of insurance: Employment injury and Invalidity pension scheme.

SOCSO is funded by contributions from both employers and employees.  The amount paid into the scheme depends on an employee's monthly earnings.

The Employment Provident Fund covers pension funds essentially acts as a savings fund with contributions made by employees and their employers.  Employees must contribute to the EPF at a rate of 11% on gross worldwide income.  Employers contribute 12% of their employees' gross monthly wages to the EPF for employees earning above MYR 5,000 per month, and 13% for employees earning less than MYR 5,000 per month. This is mandatory for all Malaysians and Permanent residents.
Talk To Us
Have any questions? We are always open to talk about your business, new projects, creative opportunities and how we can help you.
Our business is in human capital management; bringing a gap between companies and their human capital. We help with the sourcing, recruitment as well as being the outsourced HR department for our business partners to alleviate their various constraint.
The employees are gainfully employed by ACE while working for our business partners. The human capital is essentially outsourced to ACE (from payroll, leave, etc) to lighten the administrative load for our business partners without compromising on productivity and confidentiality.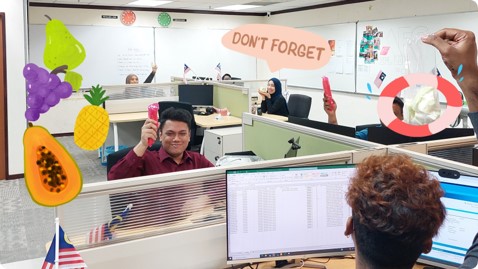 RMIT Alumni Group in Malaysia

Business Network International