ACE was born in 2021 in the midst of the Covid 19 pandemic which threw the business world into turmoil. ACE's niche is to match traditional companies which were struggling with human resources, with the new breed of vibrant employees seeking better work-life balance.
What We Stand For
Our Purpose is to create a win-win situation for both the employers and employees
Company Mission
We provide comprehensive services where human resource is concerned, from sourcing to setting up a centre of employee excellence; providing ease and a peace of mind for business owners. Our mission is to be the preferred business partner to all without compromising on security and confidentiality.
Company Vision
We strive to create a resulted orientated environment for all our business partners without compromising on productivity with our diversified and inclusive human capital management strategy.
Who are We
Our Purpose and Direction for a Better Future
At the peak of the Covid-19 pandemic, Allan Chan, a Malaysian had a vision during the movement control to empower people for a better future. Allan's simple idea of matching companies with suitable candidates equipped with the right skillset resulted in the birth of ACE! A logistics and operations person by profession, he has more than 15 years' experience in the road transportation industry and has assisted in the establishment of companies (logistics, of course!) from scratch in Malaysia. He received his Master of Finance and Bachelor degree from Australian universities.
Our business is in human capital management; bringing a gap between companies and their human capital. We help with the sourcing, recruitment as well as being the outsourced HR department for our business partners to alleviate their various constraint.
The employees are gainfully employed by ACE while working for our business partners. The human capital is essentially outsourced to ACE (from payroll, leave, etc) to lighten the administrative load for our business partners without compromising on productivity and confidentiality.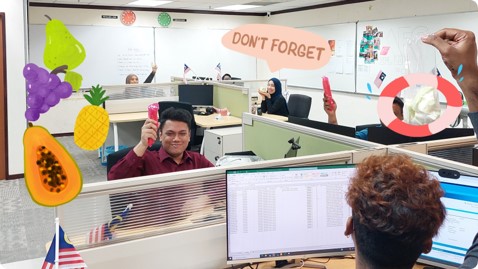 RMIT Alumni Group in Malaysia

Business Network International
Talk To Us
Have any questions? We are always open to talk about your business, new projects, creative opportunities and how we can help you.